Hanging box we can design for you
We produce your packaging with love and passion
Helping Fortune 500 companies and you
Hanging box | Hanging Clear Plastic Box
We can help you to design good looking impressive packaging.
Certified by ISO 9001, ISO 14001, FDA, ROHS, GMP. With leading quality.
Offer you the super competitive prices for good quality packaging
| | | |
| --- | --- | --- |
| Product name: Hanging box | Material: PP, PET, PVC, PS, etc | Plastic type option: 100% vigin / recycled plastics |
| Usage: to pack different types products | Colour: Clear / Printed | Size: Customized to fit your products |
| Design: Customized good looking designs | Material thickness: Customized | Certificate: ROHS, SGS, ISO, FDA (for foods pack) |
| MOQ: 1000 PCS/design | Delivery time: 4 days | Sample: available, sample is free |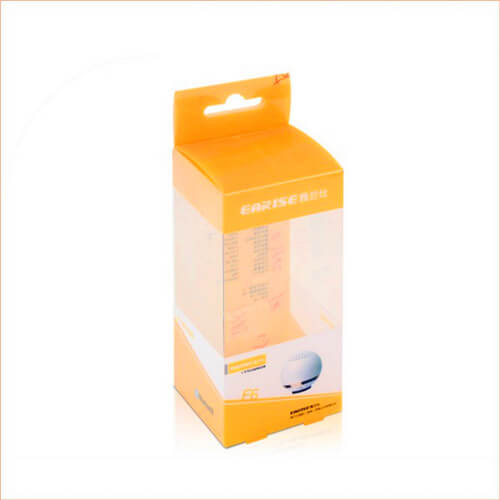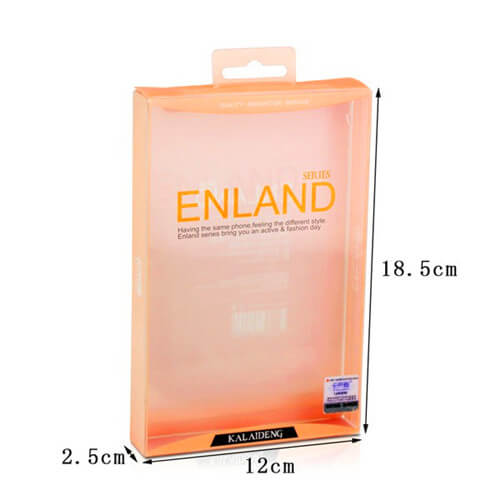 The plastic cup is a small plastic container made of plastic cup and cup holder and plastic cup body. Usually the mouth is big and the bottom is small, so it can be stacked one by one for easy storage and transportation. It has the characteristics of lightness, sanitation, color graphics and strong decoration.
Widely used in foods such as ice cream, dairy products, jelly, fruit, etc.
Hanging box in tube shape
The small diameter of the nozzle is a tubular packaging container with a large longitudinal size.
It can be rolled flat into single layer or multiple layers. There are two types of easy-to-remove cover and hard-to-remove cover.
Plastic tubes with easy-to-remove lids are often used to package commodities such as writing brushes, glass thermometers, and badmintons. Small-sized foods like chocolate beans can be packed with hard-to-remove lids.
Special shape of plastic hanging box container
It is a packaging container made of plastic matrix composite material.
Commonly used in liquid commodity packaging.
Selection of plastic containers
Plastic is light, strong, corrosion resistant, easy to color, diverse in shape, beautiful in appearance, and easy to process.
If modified or compounded, it can obtain metal-like strength and rigidity, and glass-like barrier properties.
Therefore, plastic packaging containers can be used for packaging almost all commodities.
Plastic packaging in bag shape is all commodity packaging bags made of plastic single film or composite film, which are cut and heat-sealed, and are typical flexible packaging containers.
It can package products with a fixed shape, as well as powder, granular, paste or liquid products, and its application is very wide.
According to its use, it can be roughly divided into the following categories:
(1) Pack ordinary plastic food boxes or medicines.
It is mainly used for food packaging such as sugar, salt, snacks, milk powder, fruit, etc. The materials used should be non-toxic, meet hygienic standards, and have a certain barrier to gas and water vapor.
There are also packaging for pharmaceutical products.
(2 Pressure-resistant plastic food box.
Mainly refers to the packaging bags used in vacuum and inflatable packaging techniques.
The plastic film used should have high strength and gas and water vapor barrier. It should also be non-toxic and meet hygienic standards.
(3) Plastic packaging box for daily necessities.
Such packaging bags are used for the packaging of commodities such as clothing, quilts, silk flowers, washing powder and stationery. Therefore, plastic films are required to have high transparency and low chargeability.
(4) Packaging box for instruments and tools.
Such bag shape box are used for packaging instruments, tools and small parts.
Plastic materials are required to have high gas and water vapor barrier properties to prevent rusty and moldy products.
Hanging box manufacturer. Packaging: Hanging box | Hanging Clear Plastic Box
We're a leading plastic packaging box supplier in China, with more than 25 years experience with clear boxes.
Firstly, we can provide the clear box with excellent quality and competitive price.
Secondly, hanging box has many types of shapes and styles, you can always find the clear box that suits your products. The hanging part has many designs.
Our factory is specialized in making plastic boxes & plastic cases, clear plastic folding boxes, PVC boxes, PET boxes, and plastic PP boxes. We have been providing wholesale clear plastic boxes for many retail industries.
Our company is one that has been in business for almost two decades and has served more than a few of the fortune 500 companies. L'Oreal, Nivea, Starbucks etc. and have a very happy and long-term cooperative relationship with these customers.
We're highly trusted by these names and they never hesitate to offer their gratitude for our services of PVC boxes. So, if the top companies are using our services, that's a clear sign that maybe you should as well.
Contact Us now to request a quote or free sample for more high-quality and good price plastic boxes.
The plastic packaging boxes are widely used for hardware, daily-use, medicines, gifts, cosmetics, foods, stationery, electronics and toys etc. We can provide higher quality products, more competitive price, timely delivery.

Printing Options:
– Offset printing
– Silk-screen printing
– Foil stamping
– Hot-stamp
– Other special effects printing

Sample lead time:
Usually, 3 days to make the sample.
Production lead time:
Usually, 100 thousand pieces clear box in 3 days.
ISO 9001, ISO 14001, OHSAS 18001, FDA, GMP, RoHS, REACH, SGS

Hanging boxes are produced mainly by plastic material pet, PVC, PP
PET material, called Polyethylene terephthalate, commonly known as polyester resin, is the most important species of thermoplastic polyester.
PET is a milky or light yellow highly crystalline polymer with a smooth and shiny surface.
PET has good creep resistance, fatigue resistance, abrasion resistance and dimensional stability.
With the greatest toughness in thermoplastics:
– It is less affected by temperature, but has poor corona resistance.
– Non-toxic, weather resistance, good chemical resistance, stability, low water absorption,
– Resistant to weak acids and organic solvents, but not tolerant to hot water immersion and alkali.
– PET resin has a high glass transition temperature, slow crystallization speed, long molding cycle, long molding cycle, large molding shrinkage, poor dimensional stability, crystallized molding is brittle, and low heat resistance.
PET molding processing can be injection molding, extrusion, blow molding, coating, bonding, machining, electroplating, vacuum metal plating, printing.
It has a highly symmetric molecular structure and has a certain crystal orientation ability, so it has high film-forming and forming properties.
Material has good optical properties and weather resistance, and amorphous PET has good optical transparency.
PET is used in packaging: all kinds of food, drugs, non-toxic and sterile packaging materials.