Toy packaging we can design for you
We produce your packaging with love and passion
Helping Fortune 500 companies and you
Toy packaging | Plastic transparent clear toy packaging | Printed toy packaging
In Fortune, we know you need the safe and good quality packaging for toys
Toy packaging optional material: (PVC, PET, PP, etc), material with excellent transparency.
– We can make packaging as per customer's request and design.
– The toy packaging can be made of different thickness of the material, with different size, different printing and design.
– Excellent quality and good looking design.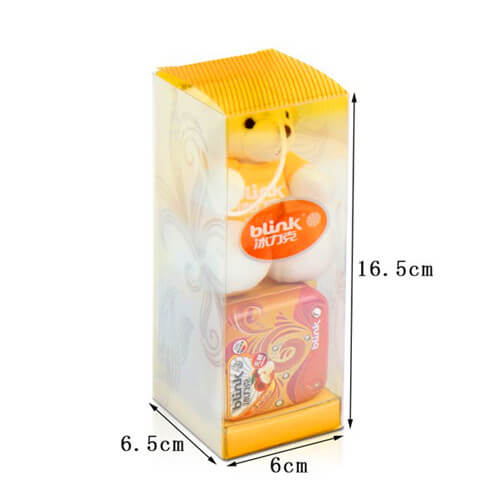 | | | |
| --- | --- | --- |
| Industrial Use: Packaging for toys | Toy packaging | Material: PP, PET, PVC, etc | Plastic type: 100% vigin plastic material, toy-safe |
| Usage: to pack toys | Color: Clear or have printing on packaging | Size: Customized |
| Design: Customized | Material thickness: Customized | Certificate: ROHS, SGS, ISO |
| MOQ: 1000 PCS/design | Delivery time: 4 days | Sample: available |
We can help you to design good looking impressive packaging.
Certified by ISO 9001, ISO 14001, FDA, ROHS, GMP. With leading quality.
Offer you the super competitive prices for good quality packaging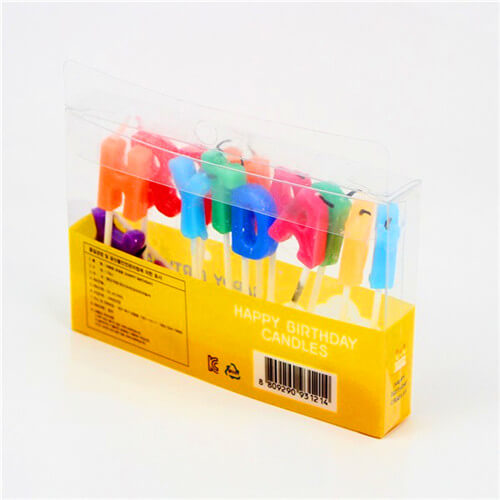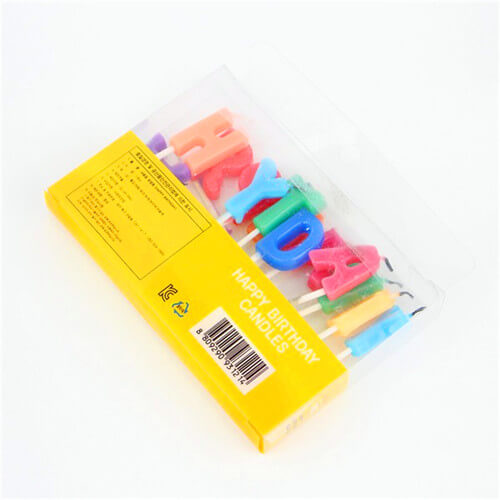 What packaging materials to choose for the toy packaging
According to statistics, the use of plastic materials accounts for 28% of toy packaging, and other packaging materials and containers used account for about 72% of toy packaging.
Among the plastic materials, toy packagings using PET materials account for approximately 45% of the market, and PVC materials account for approximately 20%.
Plastic toy packaging market usage is second only to cardboard.
The proportions of various packaging materials and containers in the Japanese toy packaging market are: 45% for paper and cardboard, 24% for plastic, 17% for metal, 4% for glass, 6% for wood, and 4% for others.
Germany is the largest consumer of packaging in Western Europe, with paper and cardboard, plastic, metal, glass and wood accounting for 44%, 31%, 14%, 8% and 3%, respectively.
Toys are a very active field, and new products are emerging one after another.
In the field of toy packaging, cardboard and plastic packaging have the largest consumption.
Paper environmental protection is in line with the trend of sustainable development of the world economy in the future.
Plastic is cheap and beautiful, so that customers can directly see the toys in the package.
The development of plastic packaging is mainly to improve the design, provide more convenience, improve the structure of composite materials, and meet more stringent requirements.
New cardboard packaging toys are focused on functional improvements.
The world toy packaging board market demand will grow at a rate of 2.8% per year. It is expected that by 2030, the market demand will reach 225 million tons.
Among global packaging board production, North America accounts for 39%, Western Europe accounts for 21%, Asia accounts for 28%, Latin America accounts for 6%, Eastern Europe accounts for 3%, and the rest for Africa and Oceania.
According to expert predictions, the use of plastics in toy packaging will account for 32% in terms of weight used, and there will be a growing trend every year.
This is because plastic has obvious advantages compared with paper packaging.
With the increase in people's income and the improvement of living standards, it provides opportunities for the diversified development of plastic packaging.
The development trend of the world toy packaging industry shows the following characteristics:
(1) The toy packaging industry is changing rapidly in response to changes in consumer demand, and production tends to be diversified.
For toy packaging, due to today's consumer demand for toys, in order to change to multiple specifications, diversification, and specialization, toy packaging
Workers have invested in the development of packaging lines with more flexibility and mobility.
It took 2 to 3 years to develop a new packaging product in the past few years, and now it takes only half a year to get the new product to market.
This fully shows that the international packaging industry develops new varieties at a fast speed and short time.
(2) Toy packaging products highlight the people-oriented design concept.
For example, according to the prediction of the United States Census Bureau, the United States will enter an aging society by 2025. The US packaging industry has fully considered the potential needs of elderly consumers when opening packaging products and began to develop packaging that adapts to the characteristics of the future aging society, such as with zippered cover, easy to open metal top cover, two finger pull ring, etc.
(3) Packaging has become a medium for toy sales and promotion.
Since 70% of consumers shop nearby, retail packaging has become an important factor affecting sales promotion.
Consumers prefer packaging with pleasing patterns, product labels that can increase the value of the packaging product itself, and packaging designs with a variety of product shapes, specifications, styles, and packaging volumes.
(4) The development of toy packaging equipment tends to be multi-purpose, highly efficient, and automated.
Packaging machinery manufacturers are paying more and more attention to the development of fast and low-cost packaging equipment. The future development trend is that the equipment is smaller, more flexible and mobile, and it is more versatile and efficient.
74% of manufacturers believe that this trend is beneficial for saving and reducing costs, because the packaging industry is pursuing combined, concise and mobile packaging equipment.
Automated operation procedures have been applied to more advanced packaging systems.
Such as the application of data collection systems and automatic inspection systems, etc., represent the trend of advanced packaging systems.
(5) The total cost of toy packaging materials and packaging systems is getting lower.
The toy packaging industry uses lighter materials to reduce shipping costs, uses specially designed components and systems to shorten production time, and strives to provide multiple packaging operations with the least amount of
materials and suppliers.
The packaging industry is focusing on how to reduce packaging waste and labor required in the operation process, and how to reduce inventory and handling costs from the circulation system.
(6) Toy packing's design standards tend to be international.
Major companies in the world are committed to seeking favorable packaging unique to the global market in terms of packaging materials, equipment, and sales.
In order to bring more value to customers, we continue to improve design and production standards.
What's the packaging's Features & Benefits?
Crystal Clear Clarity
Toy-Safe
Made from high quality, scratch resistant material

Soft folding technology makes assembly simple and easy

High impact resistant formulation means they won't crack or become brittle
Anti-static plastic reduces static charge build-up
Lead & phthalate-free
Stores and ships flat to save on shipping and storage costs
We are a leading manufacturer and wholesaler for toy packaging.
We're a leading supplier, manufacturer of plastic boxes, available for box design, with more than 25 years experience.
The transparent plastic box is light in weight and has high transparency. These are its biggest advantages. We will design the box that most accurately fits your product for you, making your product more attractive in our packaging box. We can do the box design for you.
We are a number one factory in technology and craftsmanship. We produce high-quality customized transparent boxes for you. Usually, the materials used for transparent boxes are PVC / PET / PP, etc. We are a long-term packaging supplier for many famous global brands and also the world's top 500 companies. We can make box design for all customers.
Our factory is specialized in making plastic boxes & plastic cases, clear plastic folding boxes, clear box, printed box, PVC boxes, PET boxes, and plastic PP Boxes. We have been producing and wholesaling clear plastic boxes for many retail industries.
Contact Us now to request a quote or free sample for more high-quality and good price plastic boxes.
Our products are widely used for hardware, daily-use, medicines, gifts, cosmetics, foods, stationery, electronics and toys etc. We can provide higher quality products, more competitive price, timely delivery.

Printing Options:
– Offset printing
– Silk-screen printing
– Foil stamping
– Hot-stamp
– Other special effects printing

Sample lead time:
Usually, 3 days to make the sample.
Production lead time:
Usually, 100 thousand pieces clear box in 3 days.

Toy packaging is produced mainly by plastic material PVC, PET, PP etc
PVC material is polyvinyl chloride. It is one of the largest plastic products in the world. It is cheap and widely used. Polyvinyl chloride resin is a white or light yellow powder. PVC is a white powder with an amorphous structure, with a small degree of branching and poor stability to light and heat. Different additives can be added according to different purposes, and polyvinyl chloride plastics can exhibit different physical and mechanical properties. Adding appropriate amounts of plasticizer to polyvinyl chloride resin can be made into a variety of hard, soft and transparent products.
Polyvinyl chloride has good electrical insulation properties, and can be used as a low-frequency insulation material, and its chemical stability is also good. Due to the poor thermal stability of polyvinyl chloride, heating for a long time will cause decomposition and release of HCl gas, which will cause the polyvinyl chloride to change color. Therefore, its application range is narrow, and the operating temperature is generally between -15 to 55 degrees.