plastic packages we can design for you
We produce your packaging with love and passion
Helping Fortune 500 companies and you
Customized plastic packages, box packages, bag packages
In Fortune, we know that you need the light weight and economic cost plastic packages with impressive design.
Plastic packages optional material: (PVC, PET, PP, etc), material with excellent quality.
– We can make plastic packages as per customer's request and design.
– The plastic packages packagings can be made of different thickness of the material, with different size, different printing and design.
– Excellent quality and good looking design.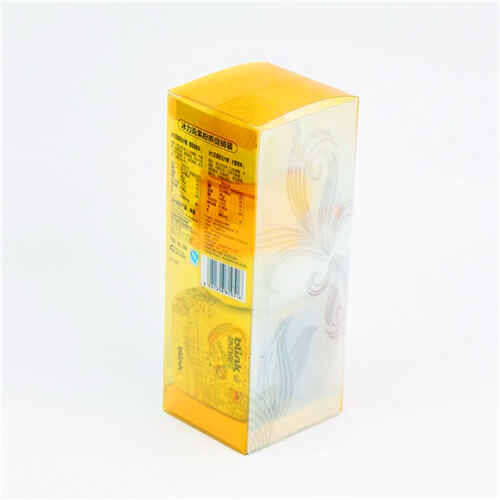 We can help you to design good looking impressive packaging.
Certified by ISO 9001, ISO 14001, FDA, ROHS, GMP. With leading quality.
Offer you the super competitive prices for good quality packaging
| | | |
| --- | --- | --- |
| Product name: plastic packages | Plastic box | Material: PP, PET, PVC, etc | Plastic type: 100% vigin plastic material, safe and no-toxic |
| Usage: Packages for products | Color: Clearhave customized printing | Size: Customized |
| Design: Customized | Material thickness: Customized | Certificate: ROHS, SGS, ISO, FDA |
| MOQ: 1000 PCS/design | Delivery time: 4 days | Sample: available and free |
What's the plastic package's Features & Benefits?
Crystal Clear Clarity.
Environmentally friendly Plastic material.
Made from top quality, scratch-resistant material.
Soft folding technology makes assembly simple and straightforward.
High impact resistant formulation means they won't crack or become brittle.
Anti-static plastic reduces static charge build-up.
Lead & phthalate-free.
Stores and shops are flat to save lots of money on shipping and storage costs.
We are a leading manufacturer and wholesaler for plastic packages.
We're a number one supplier, manufacturer of plastic packages, plastic boxes, available for box design, with quite 25 years of experience.
The transparent plastic box is light in weight and has high transparency. These are its biggest advantages. We'll design the box that the majority accurately fits your product for you, making your product more attractive in our packaging box. We will do the box design for you.
We are the only factor in technology and craftsmanship. We produce high-quality customized transparent boxes for you. Usually, the materials used for transparent boxes are PVC / PET / PP, etc. We are a long-term packaging supplier for several famous global brands and also the world's top 500 companies. We will make a box design for all customers.
Our factory is specialized in making plastic boxes & plastic cases, clear plastic folding boxes, clear box, printed box, PVC boxes, PET boxes, and plastic PP Boxes. We've been producing and wholesaling clear plastic boxes for several retail industries.
Contact Us now to request a quote or free sample for more high-quality and good price plastic boxes.
Our products are widely used for hardware, daily-use, medicines, gifts, cosmetics, foods, stationery, electronics and toys etc. 

Printing Options:
– Offset printing
– Silk-screen printing
– Foil stamping
– Hot-stamp
– Other special effects printing

Sample lead time:
Usually, 3 days to make the sample.
Production lead time:
Usually, 100 thousand pieces plastic packages in 3 days
Our Plastic packages meet standards ISO 9001, ISO 14001, OHSAS 18001, FDA, GMP, RoHS, REACH, SGS

Plastic packages can be made from the following different types of plastic raw materials
Polyethylene is the general name of the polymer of ethylene, the most common application in packaging plastics. It is divided into high-density polyethylene (HDPE), medium-density polyethylene MDPE) and low-density polyethylene (LDPE)
three categories.
Usually HDPE can be used to manufacture heavy bags and plastic molding of various packaging containers, such as bottles, cups, trays, boxes and so on.
Medium density polyethylene (MDPE) and low density polyethylene (LDPE) are often used to produce film, and often compounded with other materials to produce a variety of composite materials.
In recent years, the development of linear low-density polyethylene (LLDPE), particularly suitable for the production of packaging film, its thickness than low-density polyethylene (LLDPE).
Polyethylene is 20% thinner and is a very promising plastic packaging material.
Polyethylene plastic can also be used to produce hose, foam and coatings and other packaging materials.
Polypropylene is a polymer of propylene, which can be used to make all kinds of bottles, cups, trays, boxes and other containers for food, chemical products and cosmetics.
It is also used extensively in the manufacture of woven bags and strapping.
Two-way oriented polypropylene film can be used as a substitute for cellophane.
(3) Polyvinyl chloride (PVC)
Polyvinyl chloride plastic is divided into two categories: soft and rigid.
Soft films are mostly used to make various kinds of bags.
Rigid can be molded into various bottles, cups, trays, boxes, plastic packages and other packaging containers.
Polystyrene plastic is a hard plastic, commonly used modified polystyrene injection molding into a variety of deep cups, trays, boxes and other containers, but also with oriented polystyrene It is used to make packaging containers such as shallow cups, boxes, and trays of polyethylene and foam polyethylene, and is also used in large quantities to manufacture foam cushioning materials for packaging.
Polyester plastic is commonly used to blow molding into a variety of packaging bottles, polyester bottles are quite promising packaging containers, polyester film often with polyethylene.
It is used as a packaging material for frozen foods and foods that need to be sterilized by heating, and as a composite film made of polypropylene.
(6) Ethylene vinyl acetate copolymer (EVA)
The plastic is commonly used as a film material for packaging seals, but it is also commonly co-extruded with other materials to form multilayer composite materials, such as high-density, high-strength, high-capacity, high-strength, low-pressure, and low-pressure materials.
Polyethylene lamination can replace cellophane and wax paper.
The commonly used name is nylon (NYLON), which is mainly used for flexible packaging of foodstuffs, especially suitable for greasy foodstuffs. Packaging of food products.
(8) Polyvinylidene chloride (PVDC)
The plastic is very airtight and moisture resistant and is used in packaging mainly for making laminated films, adhesives and coating materials.
Fully utilizes its excellent airtightness properties.
(9) Polyvinyl alcohol (PVA)
Polyvinyl alcohol is mainly used in the form of film for food packaging, in order to take full advantage of its airtightness and good flavor retention properties of this feature, water solubility Polyvinyl alcohol can be used for
measuring packaging of chemicals, etc.
Polycarbonate is mainly used in electrical insulation materials, packaging is mainly made into films or containers and used for food packaging.
(11) Polyvinyl urethane (PVP)
The plastic is mainly used for precision instruments, precious instruments, handicrafts and other shockproof packaging or cushioning cushioning materials.
(12) Phenolic Plastic (PF)
Commonly known as bakelite, it is widely used as an insulating material for electrical appliances, and is mainly used in packaging applications to make bottle caps, boxes, and boxes containing chemical products, acid-resistant containers.
(13) Urea-formaldehyde plastics (VF)
Commonly known as electric jade, is mainly used in packaging to make exquisite boxes, cosmetic containers and caps, etc., in acetic acid or 100 ℃ boiling water.
When soaking, there are free toxic substances precipitated, so it is not suitable for packaging food.
(14) Melamine plastic (ME)
This plastic is mostly used to make food containers, but it can also be used to make beautiful food packaging containers.
Plastic packages produced mainly by plastic material PVC, PET, PP etc
PVC material is Polyvinyl chloride. It's one among the most important plastic products within the world. It's cheap and widely used. PVC resin may be a white or light yellow powder. PVC may be a white powder with an amorphous structure, with a little degree of branching and poor stability to light and warmth . Different additives are often added consistent with different purposes, and PVC plastics can exhibit different physical and mechanical properties. Adding appropriate amounts of plasticizer to PVC resin is often made into a spread of hard, soft, and transparent products.
Polyvinyl chloride has good electrical insulation properties and may be used as a low-frequency insulation material, and its chemical stability is additionally good. Thanks to the poor thermal stability of PVC , heating for an extended time will cause decomposition and release of HCl gas, which can cause the PVC to vary in color. Therefore, its application range is narrow, and therefore the operating temperature is usually between -15 to 55 degrees.