PET box for foods packing we can design for you
We produce your packaging with love and passion
Helping Fortune 500 companies and you
PET box for foods packing
PET box for foods packing Material: (PET, PP, PVC), material with excellent transparency.
– PET box for foods packing can be made as per customer's request and design.
– PET box for foods packing can be made of different thickness of the material, with different box size, different printing and design.
– Excellent quality and competitive price.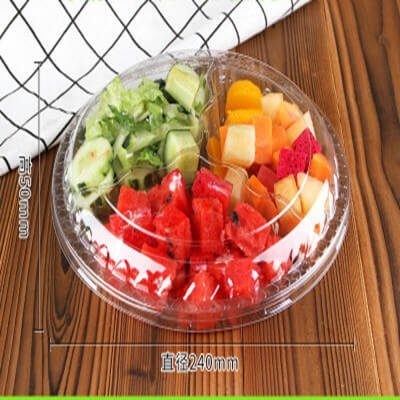 We can help you to design good looking impressive packaging.
Certified by ISO 9001, ISO 14001, FDA, ROHS, GMP. With leading quality.
Offer you the super competitive prices for good quality packaging
| | | |
| --- | --- | --- |
| Product name: PET box for food packing | Material: PP, PET, PS, etc | Plastic type option: 100% vigin |
| Usage: to pack foods | Colour: Clear / Printed | Size: Customized to fit the packed foods |
| Design: Customized good designs | Material thickness: Customized | Certificate: FDA, ISO, HACCP, ROHS |
| MOQ: 1000 PCS/design | Delivery time: 4 days | Sample: available, sample is free |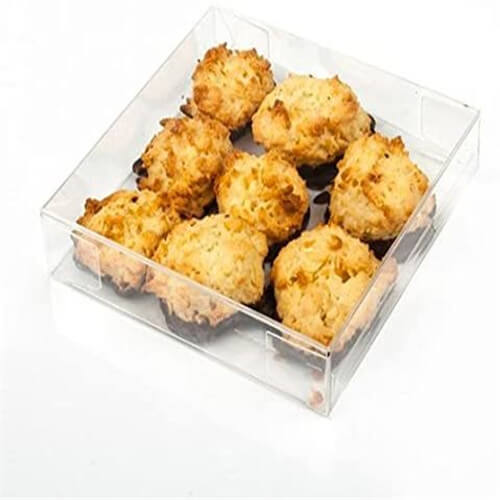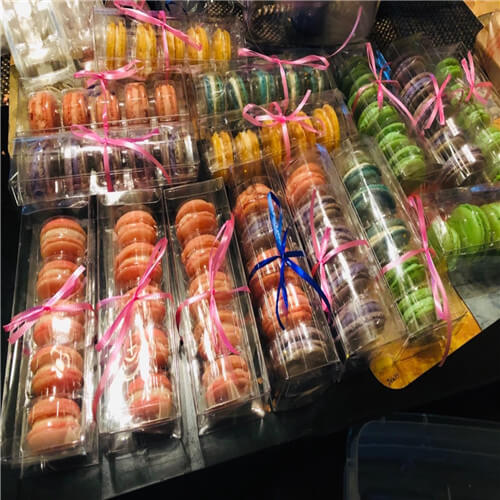 PET box for foods packing manufacturer
We're a leading Food Packaging Box supplier in China, Clear Food Packaging Box Manufacturer, with more than 25 years experience.
Firstly, we can provide the Food Packaging Box with excellent quality and competitive price.
Secondly, our packaging boxes for foods have many types of shapes and styles, you can always find the clear box that suits your products.
Our factory is specialized in making plastic boxes & plastic cases, clear plastic folding boxes, PVC boxes, PET box for foods packing, and plastic PP Boxes. We have been providing wholesale clear plastic boxes for many retail industries.
Contact Us now to request a quote or free sample for more high-quality and good price Food packaging Box.
In Fortune we have extensive variety of designs for your food packaging, from small to large, in different shape and size, clear and with customized printing, to pack your foods, desserts, cakes, candies, biscuits, macaroon, etc. We use the food-safe materials. We're approved by standards ISO 9001, ISO 14001, FDA.

Printing Options:
– Offset printing
– Silk-screen printing
– Foil stamping
– Hot-stamp
– Other special effects printing

Sample lead time:
Usually, 3 days to make the sample.
Production lead time:
Usually, 100 thousand pieces clear box in 3 days.
Clear box ISO 9001, ISO 14001, OHSAS 18001, FDA, GMP, RoHS, REACH, SGS

We can provide high quality, economic, safe and hygienic PET box for foods packing
Packaging is an important part of food sales. Good packaging is very important to the food industry. PET box for foods packing can protect food, facilitate storage and transportation, promote sales, convenient use, and increase value. 
The actual effect produced by the functions is getting greater and greater. Its importance is recognized by more and more food manufacturers and food sellers, so packaging position and role in the food industry are increasingly prominent.
With the continuous development and growth of people's demand for food and the increasing demand for packaging appearance, good packaging has become an indispensable link in food sales.
Therefore, the food packaging industry is forming a modern packaging system with paper, plastic, metal, glass, printing, machinery and other industries as its main components, modern technology and equipment, and a full range of categories.
We have the leading development level of food packaging and the packaging design R&D concept.
With the rapid development of the packaging industry in recent years, food packaging has become our important market because we can provide our customers with high-quality, safe and safe PET box for foods packing.
The packaging industry is the product of social and economic development.
From a worldwide perspective, The World Packaging Organization was established in September 1968.
In addition, there are regional packaging organizations, such as: Asian Packaging Federation, European Packaging Federation, Latin American Design Alliance, North American Packaging Federation.
The formation of a worldwide packaging organization marks that the packaging industry has become a relatively independent and important emerging industry in the national economic system.
Its emergence has obvious characteristics of the times, and it is the product of the specialization of labor in which social and economic development promotes modern production.
In addition, packaging also reflects to a certain extent the economic development level of a country and the consumption level of the people.
The sales of commodities must pay attention to packaging, and the sales of food also need to pay attention to packaging.
Packaging has become a main embodiment of modern economy and culture, and an industry where science and art are more and more closely integrated. Food requires not only beautiful packaging, but also safe and hygienic packaging, which is what we can provide to customers.
The development of our packaging industry is inseparable from the entire world packaging industry, a large industrial environment and the world's demand for food packaging.
At present, our PET box for foods packing is sold to countries with high quality requirements, such as the United States, Japan and Germany, and has been praised by our customers with extensive trust. Our PET box for foods packing is ahead of many packaging suppliers.
PET box for foods packing are produced mainly by plastic material PET or PP or PS
PET material, called Polyethylene terephthalate, commonly known as polyester resin, is the most important species of thermoplastic polyester.
PET is a milky or light yellow highly crystalline polymer with a smooth and shiny surface.
PET has good creep resistance, fatigue resistance, abrasion resistance and dimensional stability.
With the greatest toughness in thermoplastics:
– It is less affected by temperature, but has poor corona resistance.
– Non-toxic, weather resistance, good chemical resistance, stability, low water absorption,
– Resistant to weak acids and organic solvents, but not tolerant to hot water immersion and alkali.
– PET resin has a high glass transition temperature, slow crystallization speed, long molding cycle, long molding cycle, large molding shrinkage, poor dimensional stability, crystallized molding is brittle, and low heat resistance.
PET molding processing can be injection molding, extrusion, blow molding, coating, bonding, machining, electroplating, vacuum metal plating, printing.
It has a highly symmetric molecular structure and has a certain crystal orientation ability, so it has high film-forming and forming properties.
Material has good optical properties and weather resistance, and amorphous PET has good optical transparency.
PET is used in packaging: all kinds of food, drugs, non-toxic and sterile packaging materials.