Printed box we can design for you
We produce your packaging with love and passion
Helping Fortune 500 companies and you
Printed box manufacturer, Printed box wholesale
Printed Box Material normally can be PET, PP or PVC.
– Printed Box can be made as per your request and design.
– Printed packaging box can be made of different thickness of the material, with different printing and design.
– Good quality and competitive price.
– Logo and other details can be printed.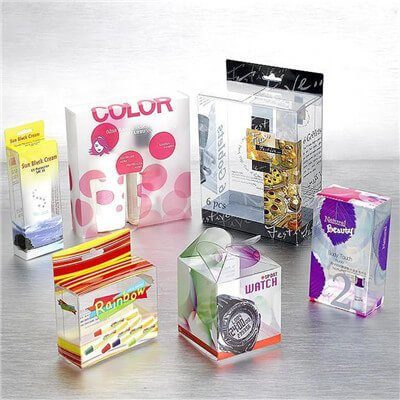 We can help you to design good looking impressive packaging.
Certified by ISO 9001, ISO 14001, FDA, ROHS, GMP. With leading quality.
Offer you the super competitive prices for good quality packaging
| | | |
| --- | --- | --- |
| Product name: Printed box | Material: PP, PET, PVC, PS, etc | Plastic type option: 100% vigin / recycled plastics |
| Usage: to pack different types products | Colour: Clear / Printed | Size: Customized to fit your products |
| Design: Customized good looking designs | Material thickness: Customized | Certificate: ROHS, SGS, ISO, FDA (for foods pack) |
| MOQ: 1000 PCS/design | Delivery time: 4 days | Sample: available, sample is free |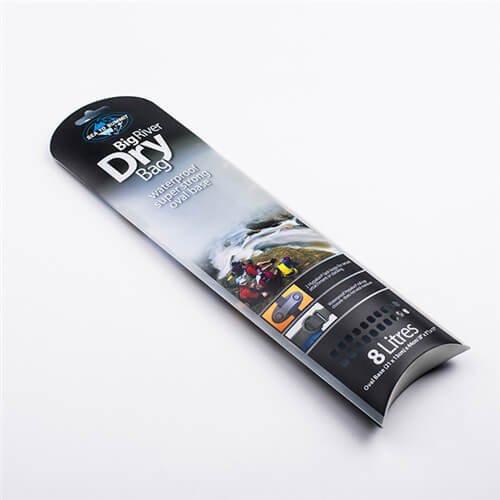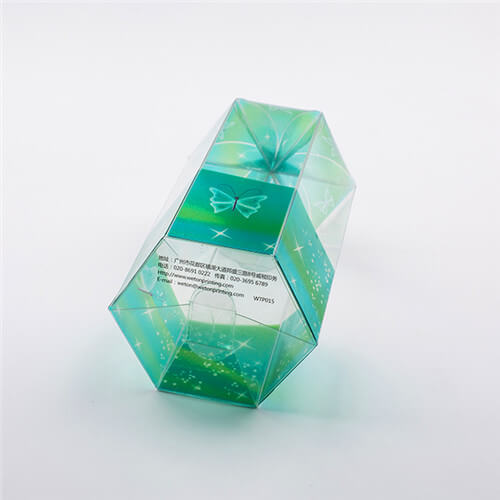 Common designs of printed box
Fixed box
The plastic plate used to fix the plastic box is thicker than the plastic plate used to fold the plastic box, and it cannot be folded before the box is formed. After binding or sticking, the shape is fixed. It has high strength and good impact protection.
The appearance and texture design has a large selection range, and has strong display and promotion functions.
The styles of printed boxes designed according to the structural form are:
Canister type
This type of printed box is tall and cylindrical, with a lid on the cylinder.
The cross-section of the plastic tube can be any box with a flat shape. Both ends of the box can be opened, and there are many types of plastic boxes with rocking lids, not just fixed plastic boxes.
Some box geometry.
Drawer
Mostly used for packaging cultural and educational supplies.
Shake box
There are two small flaps on both sides. The outer flap of the box is larger than the width of the box body. When sealing, the part with the width greater than the width of the box is inserted into the box. Some of the outer flaps are made with locks, and some are made into bite type.
Cover box
There are lid and bottom type printed box and cap type printed box.
The former refers to two parts: the lid and the bottom of the box. The height of the lid and the bottom of the plastic box are the same. After the goods are loaded in the box, the lid is knocked over.
At the bottom of the box, the product is not easy to come out, and it is generally used for loading hardware and other products.
The latter is similar to a leather shoe box, the height of the lid is smaller than the height of the bottom of the box, and it is easy to open after loading the goods.
Shaped box
It is arc-shaped.
It means that the box itself is shaped (such as elliptical, heart-shaped and star-shaped, etc.) or the plastic box of various products on the top of the box has a unique traditional structure.
Such as multi-use rocking lid packaging box.
Cover boxes for clothing and pastries.
For powders, granules or stream products, higher printed boxes are often used.
In addition, a portable printed box is widely used in the packaging of alcohol, clothing, food, toys and other commodities.
The surface of the fixed printed box is also pasted with silk, satin, artificial leather, etc. and is decorated with small crafts, also known as a decorative packaging box.
There is also a bag-shaped design for printed box
Plastic packaging bags are a type of container with a large amount of use, a wide range of uses, and a wide variety of packaging containers.
According to the shape of the box, it can be divided into six types: envelope type, square bottom type, portable type, M-shaped folding type, tube type and valve type.
Envelope
The mouth and folding cover of printed box are on the side with a larger size, and the bottom can form a plane, which is often used for packaging plastic products, documents or powder products.
Square bottom
The plastic bag has a lap seam along the long direction, and each side is flattened by folds, and the bottom is first folded into a flat diamond shape, and then the apex of the diamond shape is connected at the center, so that the
The plastic bag is opened into a square section and can be placed upright, divided open and closed.
Portable
Plastic bags are often double-layer bags made of paper and plastic.
They have reinforced edges at the mouth of the bag and are equipped with handles. They can be used multiple times.
M-fold
Printed box generally has a larger volume, so it is folded into three sides on the side of the bag to form an M shape.
When used, it can expand the plastic bag to form a rectangular cross section.
Barrel
Printed box openings and flaps usually have one or several seams parallel to the longer side on the side with a smaller size. The bottom has a folded back and tape is attached to the outside of the bag to form the back cover.
We are a plastic printed box manufacturer and wholesaler
Ptinted box can be used for hardware, daily-use, medicines, gifts, cosmetics, foods, stationery, electronics and toys etc
We are one of the best Printed box Wholesalers and manufacturers, with more than two decades of experience to design and produce plastic box.
Firstly, we can provide the printed plastic box with factory price.

Secondly, our Printed box has many types of shapes and styles, you can always find the nice looking packaging, it will be easy for you to get a design that suits your product.

Our factory is specialized in making different shapes of plastic boxes & plastic cases, clear plastic folding boxes, PVC boxes, PET boxes, and plastic PP Boxes, all of them can be in transparent clear color or with printing on boxes.
We have been providing printed plastic packaging boxes for many retail industries.

Our printed boxes company has been in business for almost two decades and has served the fortune 500 companies. Including L'Oreal, Nivea, Starbucks, etc. and have a very happy and long-term cooperative relationship with these customers.
We are highly trusted by these names and they never hesitate to offer their gratitude for our services and designs.

Contact Us now to request a quote or free sample for more high-quality and good price plastic boxes.
Printing Options:
– Offset printing
– Silk-screen printing
– Foil stamping
– Hot-stamp
– Other special effects printing

Sample lead time:
Usually, 3 days to make the sample.
Production lead time:
Usually, 100 thousand pieces clear box in 3 days.
Clear box ISO 9001, ISO 14001, OHSAS 18001, FDA, GMP, RoHS, REACH, SGS

Printed box is produced mainly by plastic material PVC, PET, PP, RPET, etc.
PVC material is polyvinyl chloride. It is one of the largest plastic products in the world. It is cheap and widely used. Polyvinyl chloride resin is a white or light yellow powder. PVC is a white powder with an amorphous structure, with a small degree of branching and poor stability to light and heat. Different additives can be added according to different purposes, and polyvinyl chloride plastics can exhibit different physical and mechanical properties. Adding appropriate amounts of plasticizer to polyvinyl chloride resin can be made into a variety of hard, soft and transparent products.
Polyvinyl chloride has good electrical insulation properties, and can be used as a low-frequency insulation material, and its chemical stability is also good. Due to the poor thermal stability of polyvinyl chloride, heating for a long time will cause decomposition and release of HCl gas, which will cause the polyvinyl chloride to change color. Therefore, its application range is narrow, and the operating temperature is generally between -15 to 55 degrees.
PVC is polyvinyl chloride, which is a plastic product synthesized from 43% oil and 57% salt. Compared with other types of plastic products, PVC uses raw materials more effectively and reduces fuel consumption. At the same time, the energy consumption of PVC manufacturing is very low. And in the later stage of the use of PVC products, it can be recycled and converted into other new products or incinerated to obtain energy.