PET box we can design for you
We produce your packaging with love and passion
Helping Fortune 500 companies and you
PET box, PET box for food packing, PET printing box
Material: (PET, or PP, PS, etc), material with excellent transparency.
– PET box can be made as per customer's request and design.
– PET box for food packing can be made of different thickness of the material, with different box size, different printing and design.
– Excellent quality and competitive price.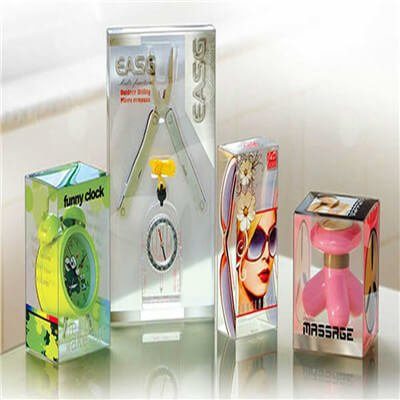 We can help you to design good looking impressive packaging.
Certified by ISO 9001, ISO 14001, FDA, ROHS, GMP. With leading quality.
Offer you the super competitive prices for good quality packaging
| | | |
| --- | --- | --- |
| Product name: PET box | Material: PET, or PP, PS, etc | Plastic type option: 100% vigin / recycled |
| Usage: to pack different products | Colour: Clear / Printed | Size: Customized |
| Design: Customized | Material thickness: Customized as per product | Certificate: ISO, ROHS, FDA (for foods pack) |
| MOQ: 1000 PCS/design | Delivery time: 4 days | Sample: available, sample is free |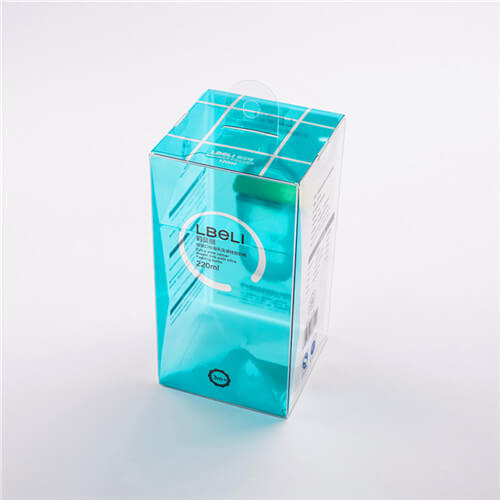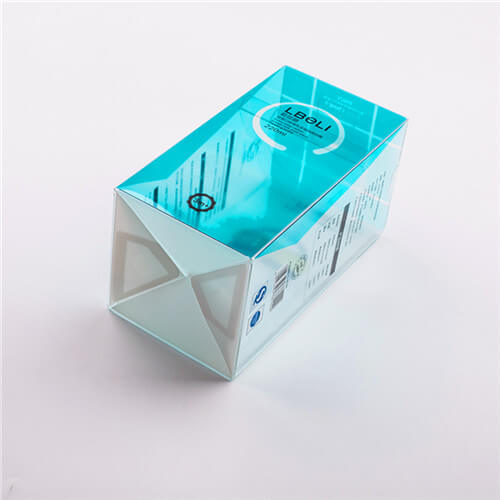 The relationship between packaging and sales, our PET box can promote your product sales
The development of the market economy is a spiraling movement of production, distribution, exchange and consumption.
Consumption is both the terminal of the reproduction process and the precursor of the next reproduction process. It occupies a position of succession and succession in consumption.
Under the conditions of a market economy, the premise of selling products is to meet people's consumption needs.
These needs include various production materials, living materials, and their packaging.
In other words, consumption is not only the consumption of product data, but also the consumption of packaging data.
As far as living materials are concerned, besides transportation packaging, PET box sales packaging is everywhere and everywhere in people's consumption.
At the same time, with the development of social economy and the increase of per capita income, people's requirements for sales and packaging are also changing and getting higher and higher.
Consumers' requirements for packaging are mainly manifested in the following aspects:
(1) The content is sufficient, accurate and reliable, and the product information is transmitted at a glance.
(2) In terms of materials, structure, modeling, decoration, usage and post-treatment, it can meet the characteristics of consumers' ideas, beliefs, customs, lifestyles, consumption levels, and use environment. In terms of convenience.
(3) The packaging cost is economic and reasonable, and the packaging life and product life, packaging grade and product grade, packaging cost and product cost match.
In short, our packaging must not only meet the practical needs of consumers in function, but also meet the psychological needs of its social needs such as innovation, aesthetics, victory, self-esteem, and longevity.
Therefore, we choose materials appropriately according to the characteristics of consumers at different levels of demand, and through creative concepts and accurate design positioning, we produce favorite PET box packaging to stimulate consumers to purchase.
Our PET box packaging is environmentally friendly
The protection of natural resources refers to the protection of all natural elements that exist in nature and can be used by humans.
According to their conditions of existence, they can be divided into ground resources and underground resources.
It includes natural resources such as energy resources, biological resources, water resources, but does not include raw materials created by human processing.
They are the material source for human beings to obtain living materials and the natural basis for social production.
Protect the relationship between natural resources and packaging.
Mainly manifested in the following aspects:
(1) Natural resources are the material basis on which packaging industry production depends, especially mineral raw material resources and energy resources have greater significance for the development of packaging industry.
Energy is not only the source of power for the packaging industry. Some energy is both the main raw material for chemical raw materials and the source of raw materials for the production of packaging materials.
(2) The design, production and use of packaging materials should consider the protection of natural resources as a prerequisite.
The rationality of the production layout of the packaging industry is the basis for ensuring the long-term development plan of the national packaging industry and the best social benefits. It is a long-term and comprehensive development strategy issue, and it is also an important part.
It is not only restricted by economic conditions and economic laws, but also by the natural environment and natural laws.
Natural resources are an important part of the natural environment.
Therefore, in the decision of the packaging industry layout, we must consider all kinds of constraints, and according to the characteristics and conditions of natural resources, make packaging as environmentally friendly as possible and save the loss of economy and resources.
We are a leading PET box wholesaler, pet box for food packing, printing box, a leading manufacturer
PET box is widely used for hardware, daily-use, medicines, gifts, cosmetics, foods, stationery, electronics and toys etc.
Right off the bat, we'll furnish the reasonable and printed box with great quality and competitive cost.
Also, our reasonable PET box has many sorts of shapes and designs, you'll always locate the unmistakable box that suits your items.
Our industrial facility is having practical experience in making plastic boxes and printing box, plastic cases, clear plastic boxes, PVC boxes, PET box for food packing, and plastic PP Boxes. We've been giving discount clear plastic boxes to a few retail enterprises.
We have been doing business for almost 20 years and have served some of the fortune of 500 organizations. L'Oreal, Nivea, Starbucks, Durex, and so forth have a really happy and long haul helpful relationship with these clients.
We're profoundly trusted by these names, which they never hesitate to supply their appreciation for our printing box. Along these lines, if the absolute best companies are utilizing our cooperation, that is a straightforward sign that perhaps you would like to as well .
Contact Us now to get a free example for all the more high-caliber and great value printing box.
Our printing box is widely used for hardware, daily-use, medicines, gifts, cosmetics, foods, stationery, electronics and toys etc. We can provide higher quality printing box, more competitive price, timely delivery.

Printing Options:
– Offset printing
– Silk-screen printing
– Foil stamping
– Hot-stamp
– Other special effects printing

Sample lead time:
Usually, 3 days to make the sample.
Production lead time:
Usually, 100 thousand pieces clear box in 3 days.
PET box ISO 9001, ISO 14001, OHSAS 18001, FDA, GMP, RoHS, REACH, SGS

PET box are produced mainly by plastic material pet
PET material, called Polyethylene terephthalate, commonly known as polyester resin, is the most important species of thermoplastic polyester.
PET is a milky or light yellow highly crystalline polymer with a smooth and shiny surface.
PET has good creep resistance, fatigue resistance, abrasion resistance and dimensional stability.
With the greatest toughness in thermoplastics:
– It is less affected by temperature, but has poor corona resistance.
– Non-toxic for food packing, weather resistance, good chemical resistance, stability, low water absorption,
– Resistant to weak acids and organic solvents, but not tolerant to hot water immersion and alkali.
– PET resin has a high glass transition temperature, slow crystallization speed, long molding cycle, long molding cycle, large molding shrinkage, poor dimensional stability, crystallized molding is brittle, and low heat resistance.
PET molding processing can be injection molding, extrusion, blow molding, coating, bonding, machining, electroplating, vacuum metal plating, printing.
It has a highly symmetric molecular structure and has a certain crystal orientation ability, so it has high film-forming and forming properties.
Material has good optical properties and weather resistance, and amorphous PET has good optical transparency.
PET is used in packaging: all kinds of food, drugs, non-toxic and sterile packaging materials.